Mini Goldendoodle Puppies For Sale Near Coppell, TX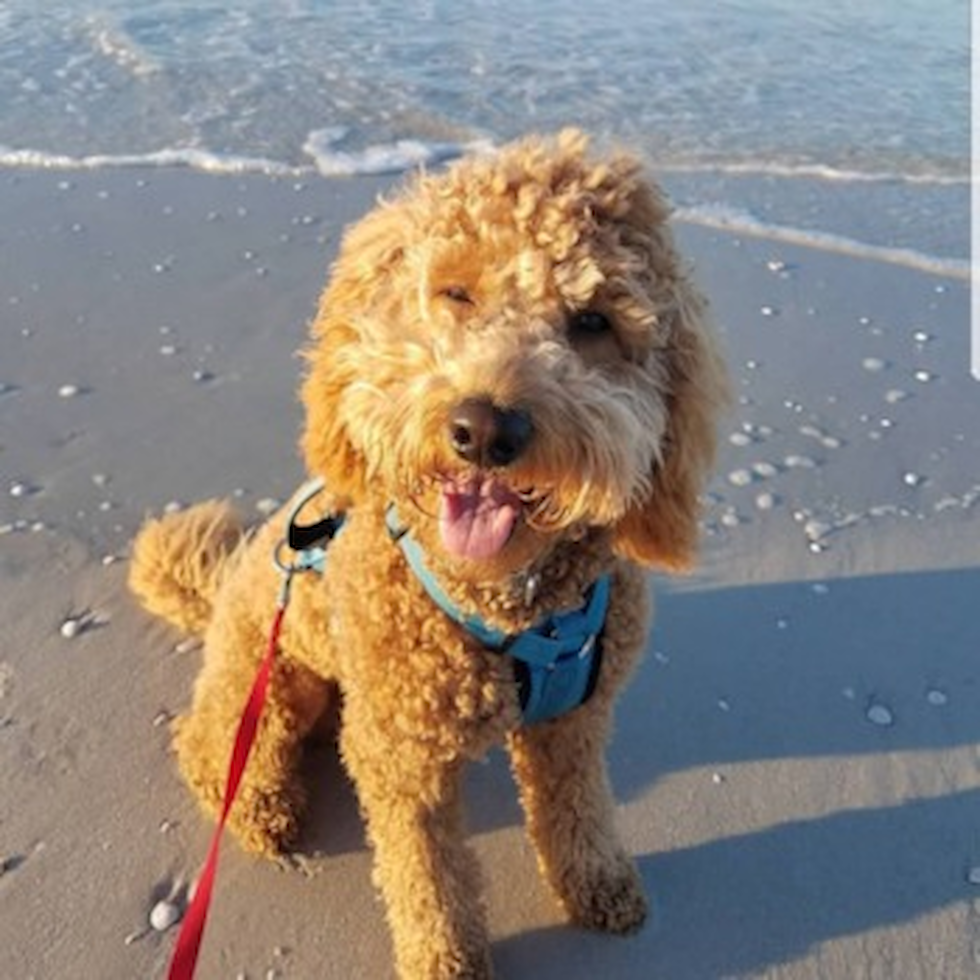 Mini Goldendoodle Puppies Delivered In Coppell, Texas with Lone Star Pups
Welcome to the Lone Star Pups, the best place to find cute Mini Goldendoodle puppies in Coppell, Texas. With their irresistibly cuddly coats, friendly demeanor, and smaller size perfect for all homes, Mini Goldendoodles are the epitome of companionship.
At Lone Star Pups, we nurture our Mini Goldendoodles with the love and care that they deserve from their earliest days. Every one of our puppies is treated as part of our family, ensuring that they grow into friendly, adorable, and well-socialized pets.
Mini Goldendoodles, a beautiful blend of the Golden Retriever's friendliness and the Miniature Poodle's intelligence, make wonderful family pets. Their charming personalities, combined with their hypoallergenic coats, make them an excellent choice for families of all shapes and sizes.
We are committed to maintaining the highest breeding standards at Lone Star Pups. We carefully select the parents of our Mini Goldendoodle puppies based on their robust health and splendid personalities. This rigorous process ensures that our Mini Goldendoodle puppies for sale in Coppell, Texas capture the best qualities of this endearing breed.
The health of our puppies is a paramount concern at Lone Star Pups. Every Mini Goldendoodle puppy we breed undergoes comprehensive health checks, and we are so confident in the health of our puppies that we offer a 10-year health guarantee.
If you're looking for a Mini Goldendoodle puppy in Coppell, Texas, make Lone Star Pups your first choice.
A few of our Mini Goldendoodle Pups