Havapoo Puppies For Sale Near San Antonio, TX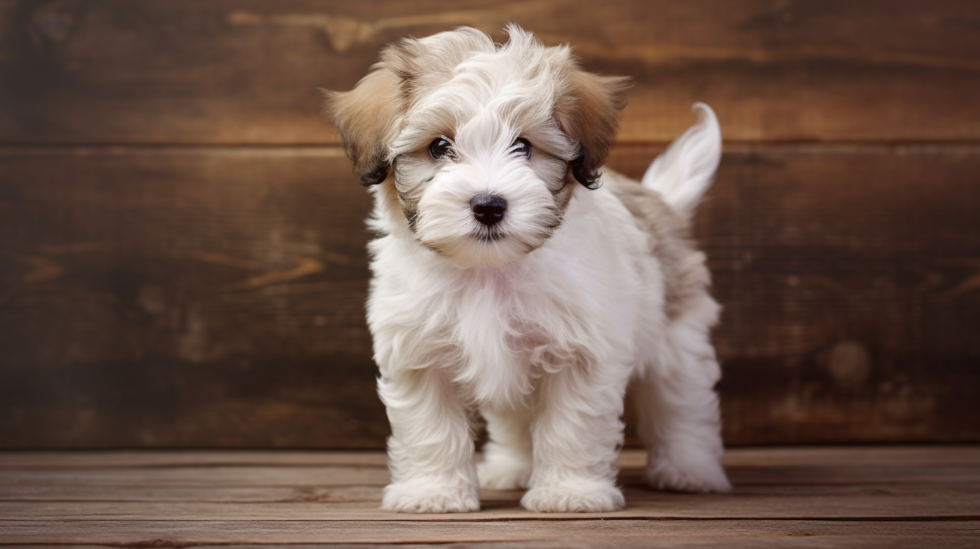 Happy Havapoo Puppies For Sale Delivered in San Antonio, Texas with Lone Star Pups
Welcome to Lone Star Pups, your go-to destination to find cuddly Havapoo puppies in San Antonio, Texas. A delightful crossbreed of Havanese and Miniature Poodle, Havapoos win hearts with their silky coats, playful dispositions, and unique blend of traits from both parent breeds.
At Lone Star Pups, we are committed to the highest standards of care and love for our Havapoo puppies. They are brought up in a nurturing setting where their individual personalities can shine, preparing them to be affectionate, sociable additions to your family.
Havapoos are cherished for their combination of the Havanese's cheerful temperament and the Poodle's keen intelligence and hypoallergenic coat. Their manageable size and agreeable nature make them an ideal choice for a variety of households, from bustling families to peaceful individuals.
Our breeding principles at Lone Star Pups revolve around careful selection of the parents of our Havapoo puppies based on their stellar health records and exceptional temperament. As a result, our Havapoo puppies for sale in San Antonio, Texas beautifully express the best qualities of their parent breeds.
The health of our puppies is our topmost priority at Lone Star Pups. We conduct thorough health checks for each Havapoo puppy to make sure they're in peak condition when they step paw into their new homes. Standing behind the health of our Havapoos, we offer a 10-year health guarantee for all our puppies.
A few of our Havapoo Pups