Pomeranian Puppies For Sale Near Channelview, TX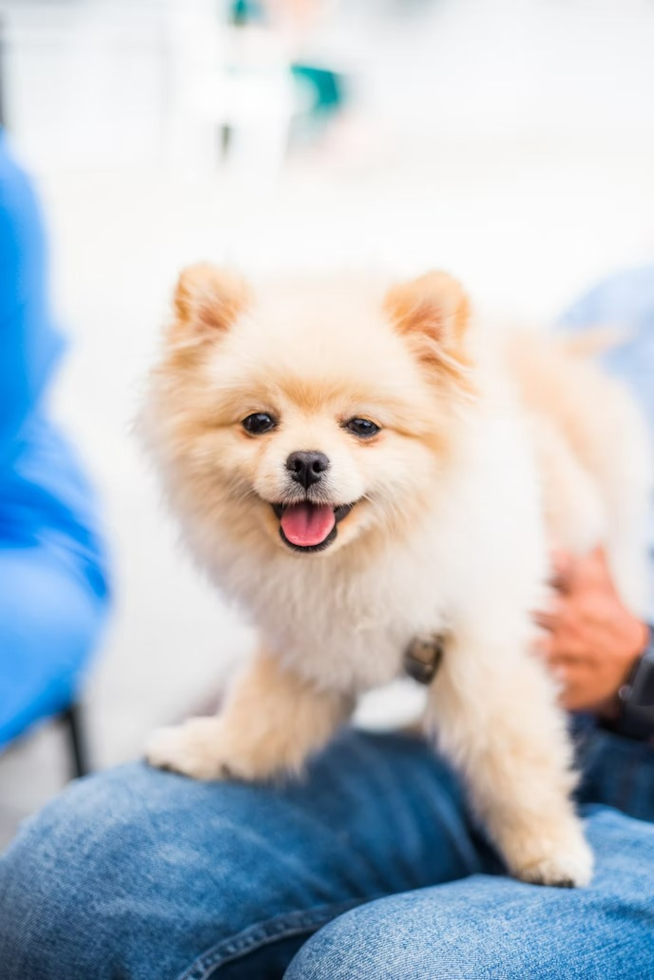 Cute Pomeranian Puppies Delivered in Channelview, Texas with Lone Star Pups
Welcome to Lone Star Pups, your trusted provider of adorable Pomeranian puppies in Channelview, Texas. With their luxurious coats, spirited personalities, and irresistible charm, Pomeranians are the perfect companions to add joy and love to any home.
Our Pomeranian puppies, known for their lively spirits and striking beauty, are raised in a loving and nurturing environment. At Lone Star Pups, we believe that every puppy deserves a perfect start in life, and this belief guides our approach to raising our puppies. Our Pomeranians are treated like family from the moment they're born, giving them the love and attention they need to develop into well-rounded pets.
Pomeranians are a unique breed, both energetic and intelligent, with a playful nature that can bring a smile to anyone's face. Despite their small size, these puppies have larger-than-life personalities and an abundance of love to give.
Adhering to our strict breeding guidelines, we ensure the parents of our Pomeranian puppies are chosen based on their excellent health and temperament. This careful selection process guarantees that our Pomeranian puppies for sale embody the best qualities of the breed.
At Lone Star Pups, the health of our puppies is of utmost importance. That's why all our Pomeranian puppies in Channelview, Texas undergo rigorous health checks and come with a 10-year health guarantee. This commitment to health and well-being gives you the confidence to bring home a puppy that's been raised with the best care and love.
If you're looking for Pomeranian puppies for sale in Channelview, Texas, look no further than Lone Star Pups. We guarantee you're not just bringing home a pet, but a delightful new family member who will bring endless joy and companionship.
A few of our Pomeranian Pups