Mini Bernedoodle Puppies For Sale Near Channelview, TX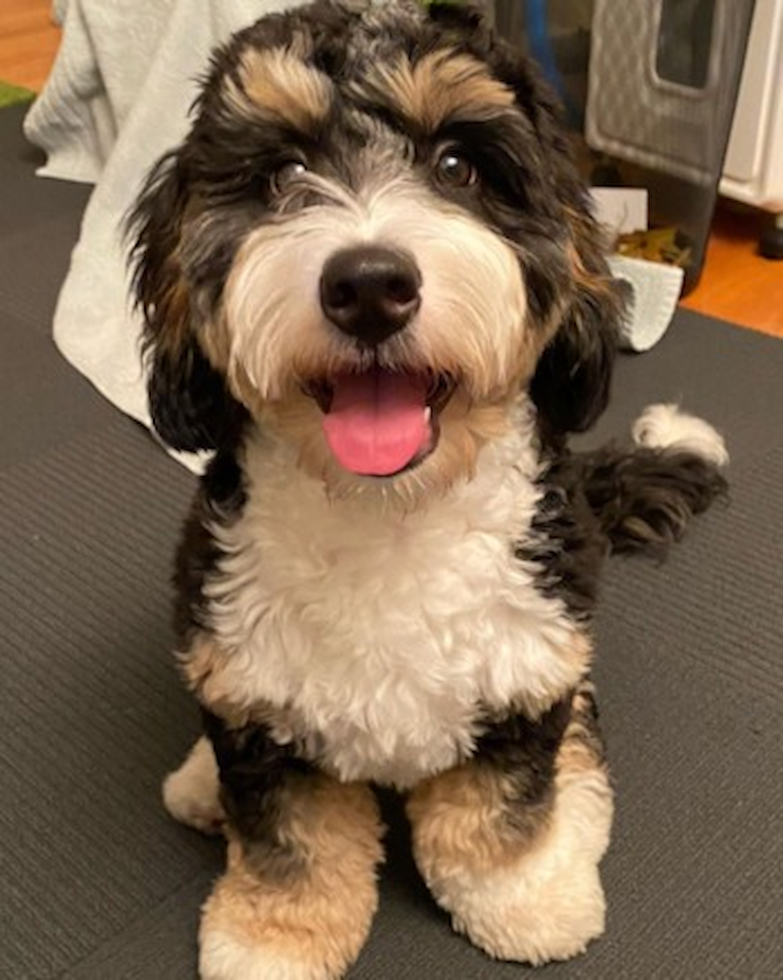 Mini Bernedoodle Puppies For Sale Delivered in Channelview, Texas with Lone Star Pups
Step into the wonderful world of Mini Bernedoodles at Lone Star Pups, your trusted provider of Mini Bernedoodle puppies in Channelview, Texas. Mini Bernedoodles, an adorable mix of Bernese Mountain Dog and Miniature Poodle, are recognized for their plush coats, amiable personalities, and the sheer warmth they bring to every home.
At Lone Star Pups, we raise our Mini Bernedoodle puppies in a loving, supportive environment. Each puppy is treated as a cherished member of our family, ensuring they develop into sociable, well-adjusted pets ready to embrace their new homes.
Mini Bernedoodles are a delightful blend of breeds, combining the Bernese Mountain Dog's loyalty with the Poodle's intelligence and hypoallergenic coat. Their medium size and adaptability make them an excellent choice for all types of households, from bustling families to serene retirees.
Adhering to the highest breeding standards, we at Lone Star Pups select the parents of our Mini Bernedoodle puppies based on their excellent characteristics and perfect health. This diligence ensures that our Mini Bernedoodle puppies for sale in Channelview, Texas carry the best attributes of their parent breeds.
At Lone Star Pups, we place the health of our puppies at the forefront. Every Mini Bernedoodle puppy we breed undergoes a comprehensive nose-to-tail inspection, ensuring they're in the best health when they join their new families. To demonstrate our confidence in their health, we offer a 10-year health guarantee with each of our puppies.
A few of our Mini Bernedoodle Pups