Shih Tzu Puppies For Sale Near Weslaco, TX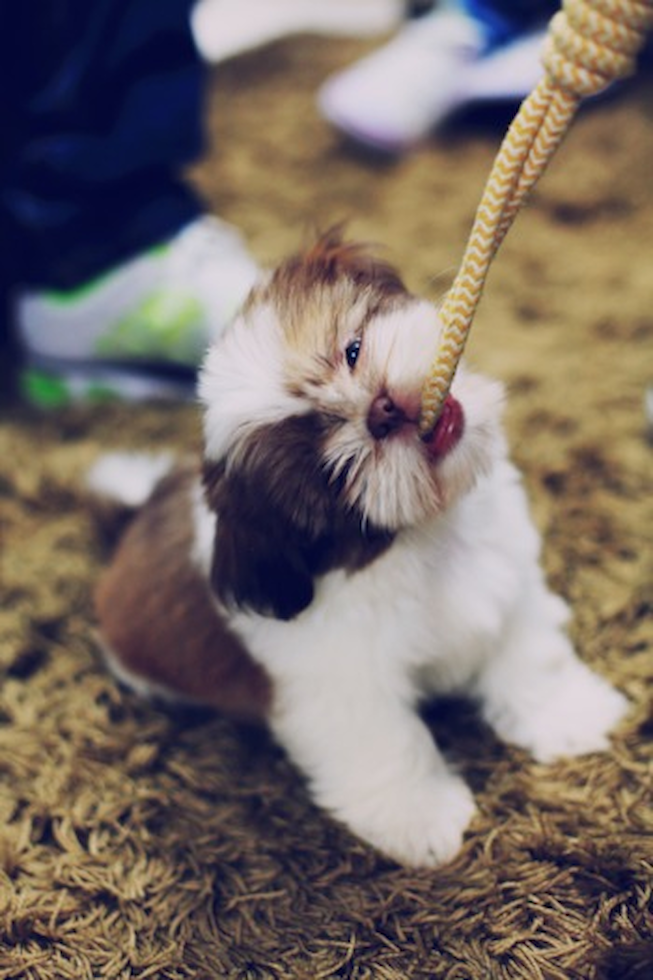 Shih Tzu Puppies Delivered in Weslaco, Texas with Lone Star Pups
Dive into the lovable universe of Shih Tzus at Lone Star Pups, your reliable provider of Shih Tzu puppies in Weslaco, Texas. Shih Tzus, with their affectionate nature, gentle demeanor, and the remarkable companionship they offer, are a cherished addition to any family setting.
At Lone Star Pups, each Shih Tzu puppy is given a wealth of love and extraordinary care. Raised within a nurturing, homely environment, they develop into sociable and well-adjusted pets, eager to share their love with their future families.
Shih Tzus are highly admired for their calm temperament, loyalty, and love for human companionship. Their petite size and royal bearing, coupled with their affectionate personality, make them an ideal fit for a range of households, from the active young ones to peaceful seniors.
Embracing the most stringent breeding standards, we at Lone Star Pups handpick the parents of our Shih Tzu puppies based on their superior health and commendable behavior. This ensures our Shih Tzu puppies for sale in Weslaco, Texas reflect the most desirable traits of the breed, offering both charm and companionship.
The health of our puppies is a top priority at Lone Star Pups. Each Shih Tzu puppy undergoes thorough health screenings to ensure they are at their healthiest when they step paw into their new homes. We stand by the health of our puppies with a 10-year health guarantee, reaffirming our commitment to their well-being.
A few of our Shih Tzu Pups