Portuguese Water Dog Puppies For Sale Near Weslaco, TX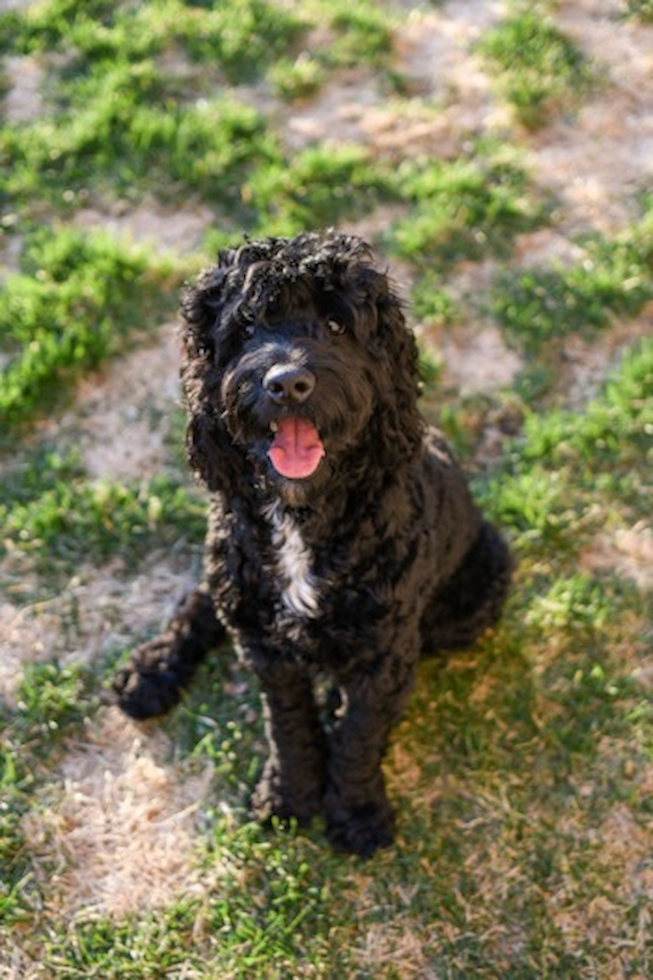 Portuguese Water Dog Puppies Delivered in Weslaco, Texas with Lone Star Pups
Dive into the captivating world of Portuguese Water Dogs at Lone Star Pups, your premier provider of Portuguese Water Dog puppies in Weslaco, Texas. Esteemed for their water-loving nature, curly or wavy coats, and the excellent companionship they offer, Portuguese Water Dogs are a breed like no other.
At Lone Star Pups, our Portuguese Water Dog puppies are raised with immeasurable love and the finest care. Nurtured in a warm, family-oriented environment, they mature into sociable, balanced pets, ready to share their adventurous spirit and affection with their new families.
Portuguese Water Dogs carry a robust and lively character, stemming from their historic roles as seafaring companions. Their medium size, paired with their spirited and friendly temperament, makes them an ideal fit for families that love an active lifestyle, adding an exciting dash of energy into every home they join.
At Lone Star Pups, we hold high breeding standards. We select the parents of our Portuguese Water Dog puppies based on their exceptional health and engaging characters. This guarantees our Portuguese Water Dog puppies for sale in Weslaco, Texas encompass the best features of the breed, providing a delightful mix of charm and zest for life.
The health of our puppies is paramount at Lone Star Pups. Each Portuguese Water Dog puppy undergoes comprehensive health inspections to ensure they're in the prime of health when they are ready to join their new homes. Reinforcing our commitment to their well-being, we offer a 10-year health guarantee, standing confidently behind the health and quality of our puppies.
At Lone Star Pups, we also offer nationwide delivery, ensuring your Portuguese Water Dog can reach your home, regardless of your location. We ensure safe, secure, and stress-free transportation for your new family member.
A few of our Portuguese Water Dog Pups