Teddy Bear Puppies For Sale Near Schertz, TX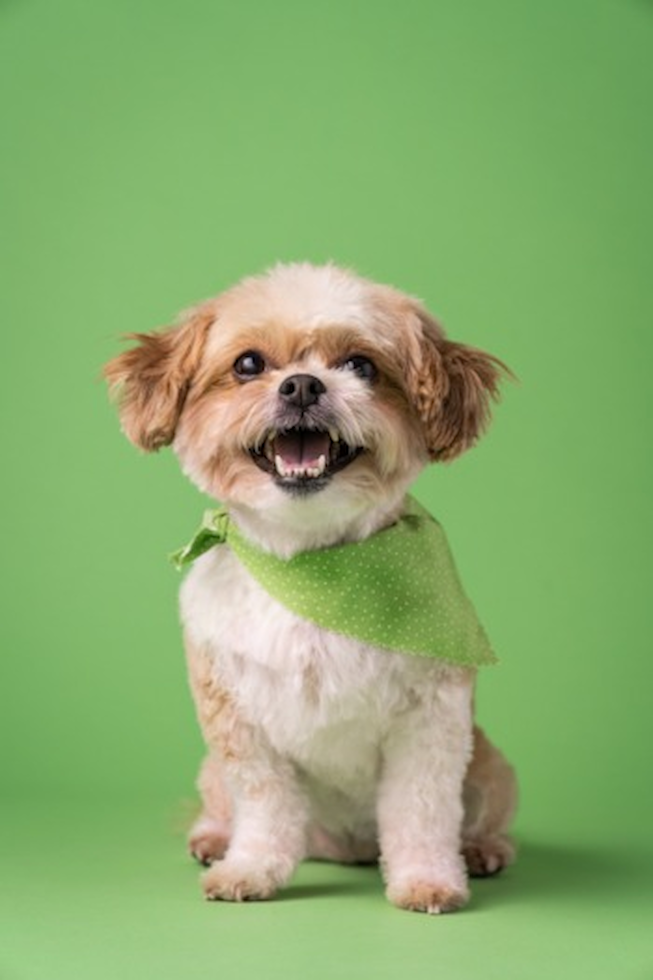 Teddy Bear Puppies Delivered In Schertz, Texas with Lone Star Pups
Welcome to Lone Star Pups, where you can find the best and most adorable Teddy Bear puppies in Schertz, Texas. Teddy Bear dogs, an adorable mix of Mal-shi (Maltese and Shih Tzu) and Shichon (Shih Tzu and Bichon Frise), with their fluffy coats and loveable personalities, are just waiting to become your loyal companions.
At Lone Star Pups, we raise our Teddy Bear puppies with all the love and attention they need to grow into friendly, well-socialized pets. From the moment they are born, we treat them as a part of our family, preparing them to be a beloved part of yours.
Teddy Bear dogs are a delightful mix of breeds, bringing together the playful charm of the Shih Tzu, the gentle disposition of the Bichon Frise, and the loving nature of the Maltese. With their compact size and plush, hypoallergenic coat, they are the perfect companions for families and individuals alike.
We follow strict breeding standards, choosing the parents of our Teddy Bear puppies based on their outstanding health and amiable temperament. This meticulous process ensures that our Teddy Bear puppies for sale in Schertz, Texas carry the best attributes of this adorable breed.
Health is a top priority at Lone Star Pups, and every Teddy Bear puppy undergoes comprehensive nose-to-tail inspections to ensure they are in the best health when they join your family. We also offer a 10-year health guarantee for all of our puppies to ensure your peace of mind that our puppies are in top shape when they join your family.
If you're in Schertz, Texas, and looking for a Teddy Bear puppy, your search ends at Lone Star Pups. We promise more than just a pet; we provide a new family member who will bring endless happiness and companionship to your life. Join the Teddy Bear puppy family today and experience the boundless love and joy these adorable dogs bring.
A few of our Teddy Bear Pups