Mini Irish Doodle Puppies For Sale Near Plano, TX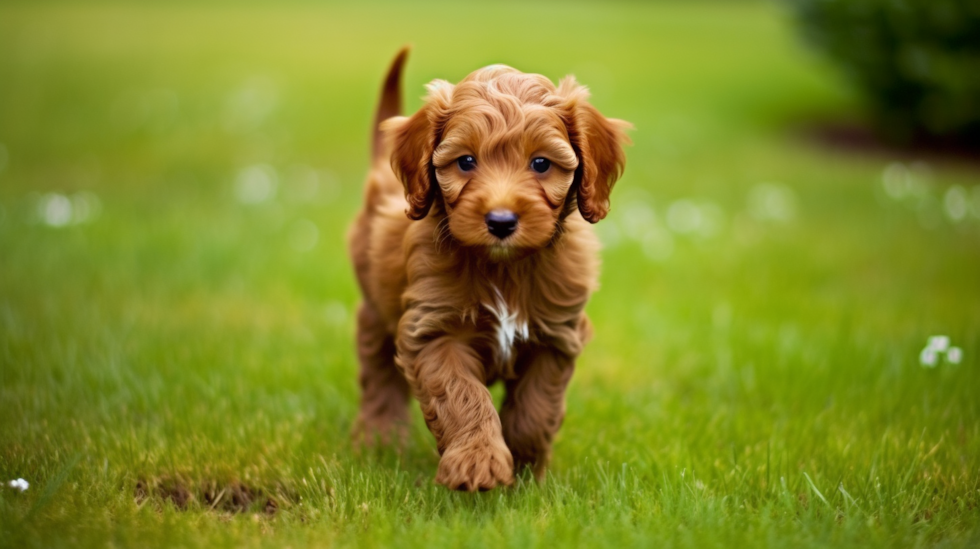 Mini Irish Doodle Puppies can be Delivered to you in Plano, Texas with Lone Star Pups
Welcome to the delightful universe of Mini Irish Doodles at Lone Star Pups, your trusted source for Mini Irish Doodle puppies in Plano, Texas. Celebrated for their fluffy coats, compact size, and the incredible companionship they offer, Mini Irish Doodles bring together the best traits of the Irish Setter and Miniature Poodle breeds.
Mini Irish Doodles are recognized for their friendly temperament and adaptability to various lifestyles. Their manageable size, combined with their cheerful disposition, makes them an ideal fit for diverse households, infusing joy and lively energy into every home they enter.
At Lone Star Pups, we maintain rigorous breeding standards. We choose the parents of our Mini Irish Doodle puppies based on their great health and pleasing personalities. This ensures that our Mini Irish Doodle puppies for sale in Plano, Texas embody the best qualities of the breed, presenting a delightful mix of intelligence and playfulness.
The health of our puppies is a primary concern at Lone Star Pups. Each Mini Irish Doodle puppy undergoes rigorous nose-to-tail health checks to ensure they are in their prime health when they transition to their new homes. In alignment with our commitment to their well-being, we provide a 10-year health guarantee, demonstrating our confidence in the health and quality of our puppies.
Additionally, at Lone Star Pups, we offer nationwide delivery, ensuring your Mini Irish Doodle can reach your home, regardless of your location. We are dedicated to providing a safe, secure, and comforting journey for your new family member.
A few of our Mini Irish Doodle Pups