Dachshund Puppies For Sale Near Plano, TX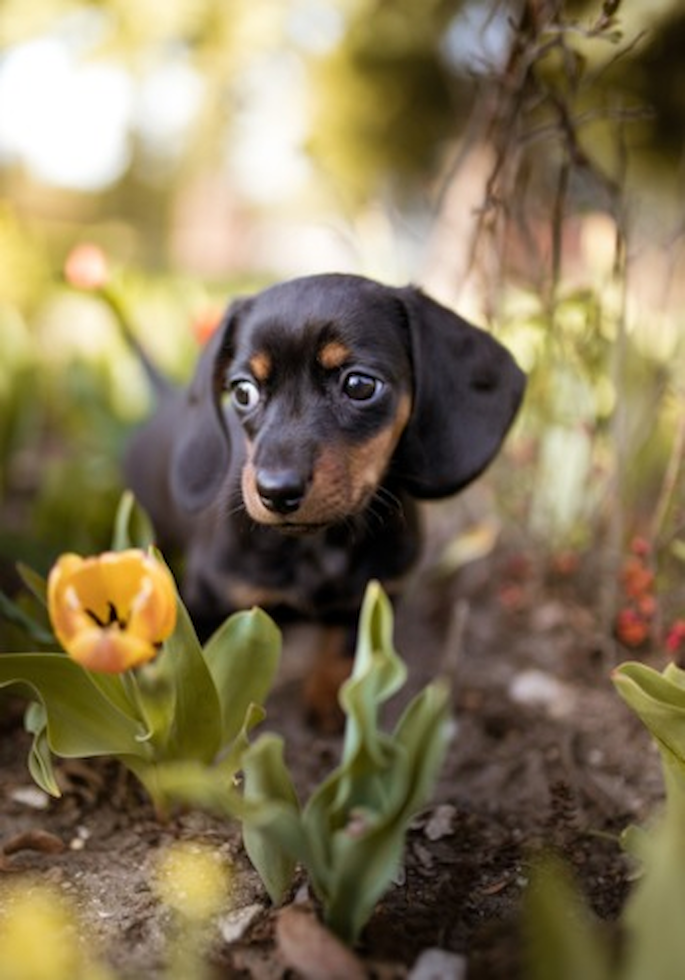 Purebred Dachshund Puppies Delivered in Plano, Texas with Lone Star Pups
Step into the charming world of Dachshunds at Lone Star Pups, the go-to place for Dachshund puppies in Plano, Texas. Renowned for their distinctive silhouette, compact size, and unwavering loyalty, Dachshunds have a unique appeal that is irresistible to dog lovers worldwide.
At Lone Star Pups, our Dachshund puppies are raised in an environment abundant with love and dedicated care. They grow up in a familial setting that nurtures their social skills and emotional well-being, turning them into well-rounded, balanced pets that are ready to form deep bonds with their future families.
Dachshunds are well-known for their lively and courageous nature. Despite their small size, they carry a huge personality that fits perfectly in various households, bringing in a dash of joy and lots of affection into each home they become a part of.
At Lone Star Pups, our breeding standards are of the highest order. We ensure that the parents of our Dachshund puppies are chosen based on their excellent health profiles and desirable temperaments. This helps us bring to you Dachshund puppies for sale in Plano, Texas that truly represent the finest traits of the breed, ensuring you get a pet that's as healthy as it is adorable.
Our commitment to the health of our puppies is unwavering at Lone Star Pups. We undertake comprehensive health checks for each Dachshund puppy to ensure they are in peak health when they leave for their new homes. Furthermore, we back our commitment with a 10-year health guarantee, reflecting our assurance in the vitality and quality of our puppies.
At Lone Star Pups, we understand the joy of welcoming a new pet is not bound by geography. That's why we offer nationwide delivery, ensuring that no matter where you are located, your Dachshund puppy can safely reach its new home.
When you choose a Dachshund puppy from Lone Star Pups, you get more than just a pet; you gain a loyal, fun-loving family member. So why wait? Explore the world of Dachshunds with us and open your home and heart to a delightful, new companion.
A few of our Dachshund Pups