Bichon Frise Puppies For Sale Near Lubbock, TX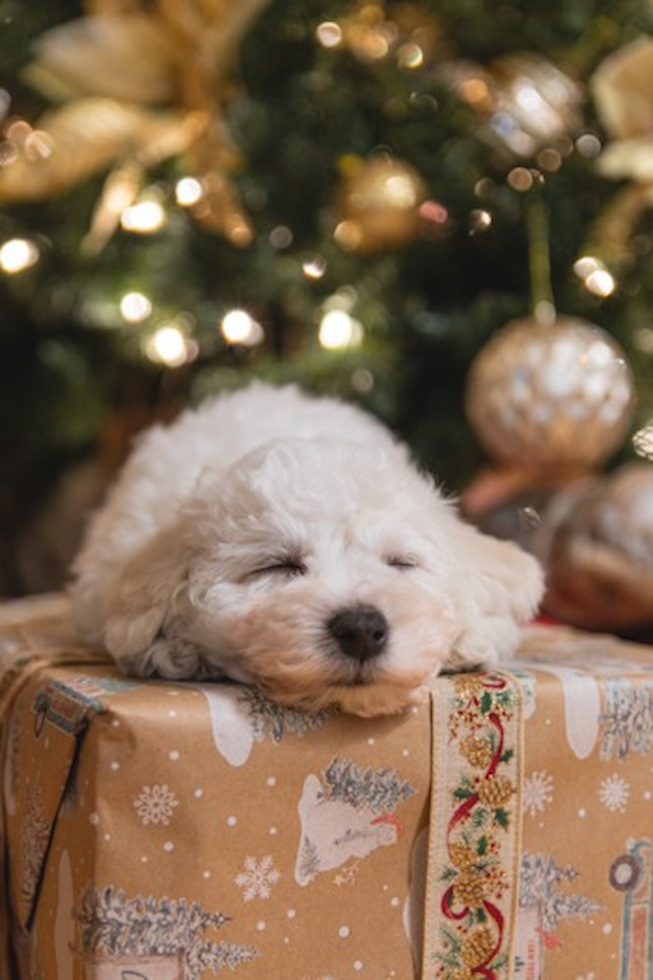 Bichon Frise Puppies Delivered in Lubbock, Texas with Lone Star Pups
Welcome to the charming world of Bichon Frises at Lone Star Pups, your leading provider of Bichon Frise puppies in Lubbock, Texas. Known for their fluffy white coats and playful dispositions, Bichon Frises are the epitome of joy and the perfect companion for families of all shapes and sizes.
Bichon Frises are famed for their friendly nature, intelligence, and cheerful spirit. Their compact size and adaptable temperament make them an ideal fit for a range of households, lighting up every home with their vibrant personality and affectionate companionship.
Prioritizing the health of our puppies, each Bichon Frise puppy at Lone Star Pups undergoes thorough health examinations to ensure they are in peak health when they arrive at their new homes. We stand behind the health of our puppies with a 10-year health guarantee, reinforcing our commitment to their well-being.
A few of our Bichon Frise Pups