Yorkshire Terrier Puppies For Sale Near Laredo, TX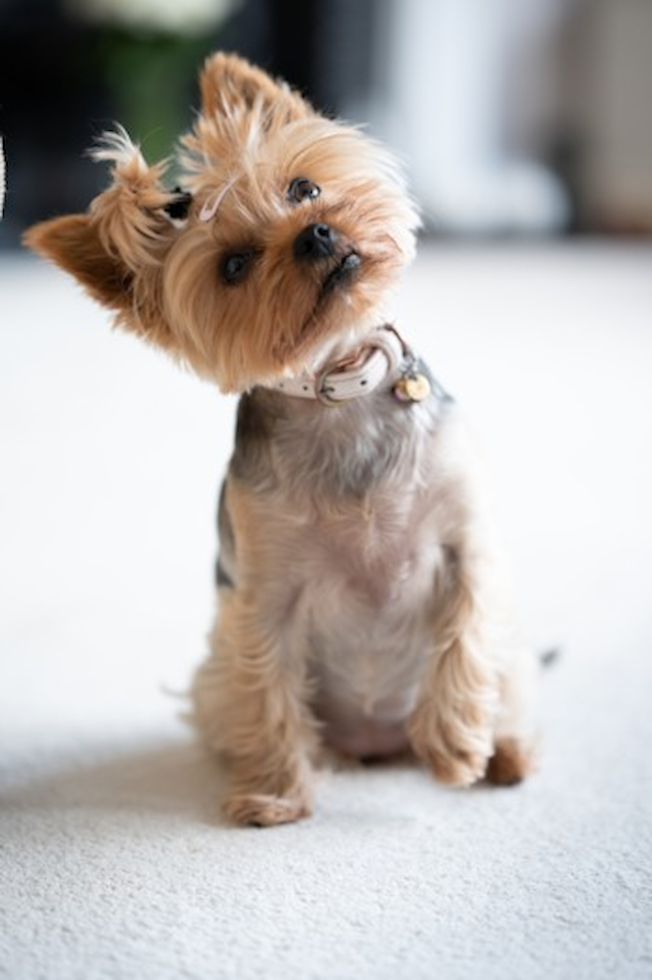 Purebred Yorkshire Terrier Puppies Delivered in Laredo, Texas with Lone Star Pups
Are you searching for a Yorkshire terrier puppy in Laredo, Texas? You've come to the right place! At Lone Star Pups, you will find the most adorable Yorkie puppies in Laredo, Texas. As petite as they are exuberant, Yorkshire Terriers, with their silky coats and spirited personalities, are the perfect pocket-sized companions for any family.
At Lone Star Pups, we ensure each of our Yorkshire Terrier puppies grows in a loving and nurturing environment. From the moment they're born, they're treated as family, receiving all the care and attention necessary to develop into friendly and well-socialized pets.
Yorkshire Terriers, or Yorkies as they are affectionately called, are small in size but big in personality. They are known for their intelligence, confidence, and courage, often unaware of their small stature compared to the big world around them. Their beautiful, silky coats, which come in shades of blue and tan, add to their charm and elegance.
Adhering to our commitment to the highest breeding standards, we choose the parents of our Yorkshire Terrier puppies based on their superior health and excellent temperament. This meticulous selection ensures our Yorkshire Terrier puppies for sale in Laredo, Texas possess the very best attributes of this delightful breed.
Health is of paramount importance at Lone Star Pups. Each Yorkshire Terrier puppy undergoes comprehensive health checks and comes with a 10-year health guarantee, assuring you that your new companion has been raised with the utmost dedication.
If you're in Laredo, Texas, and seeking a Yorkshire Terrier puppy, your search ends at Lone Star Pups. We promise more than a pet; we provide a new family member who will bring endless happiness and companionship to your life. Experience the love and joy a Yorkshire Terrier brings and allow us to be a part of this wonderful journey.
A few of our Yorkshire Terrier Pups