Pomsky Puppies For Sale Near Laredo, TX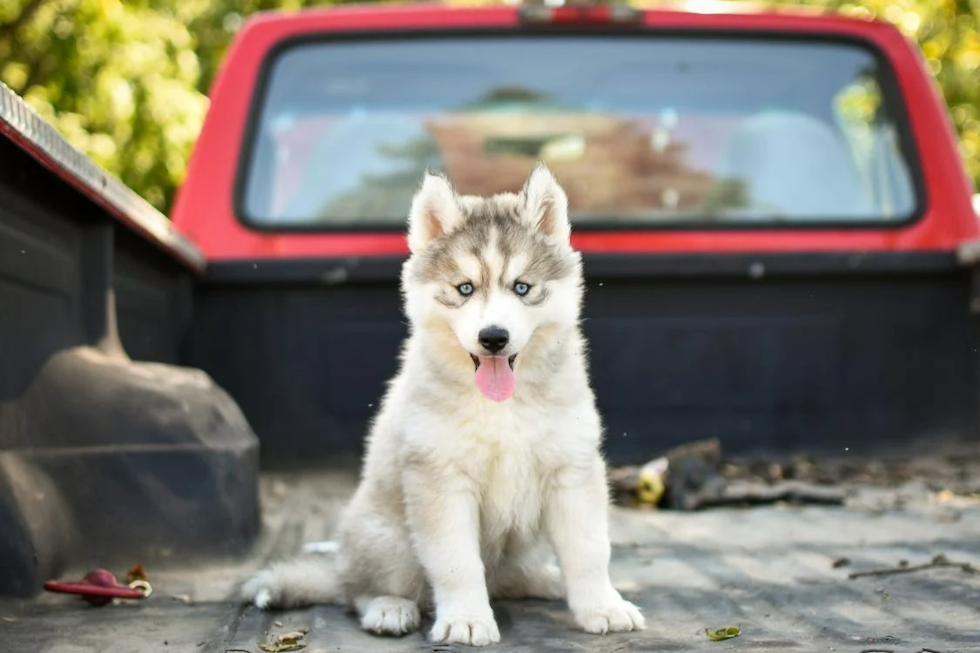 Cute Pomsky Puppies Delivered in Laredo, Texas with Lone Star Pups
Welcome to the enchanting world of Pomskies at Lone Star Pups, your reliable source for Pomsky puppies in Laredo, Texas. An intriguing blend of the Pomeranian and Siberian Husky, Pomskies are known for their strikingly beautiful coats, vibrant personalities, and the extraordinary companionship they bring to each home.
At Lone Star Pups, our Pomsky puppies are nurtured with abundant love and meticulous care. Raised in a warm, supportive environment, each puppy is a beloved part of our family, ensuring they grow into well-adjusted and sociable pets, ready to spread joy in your home.
Pomskies beautifully combine the Pomeranian's lively and playful character with the Siberian Husky's intelligence and robust energy. Their adaptable nature and moderate size make them an excellent fit for various households, adding a dash of adventure and endless affection.
Adhering to the highest breeding standards at Lone Star Pups, we carefully select the parents of our Pomsky puppies based on their amazing characters and superior health. This ensures that our Pomsky puppies for sale in Laredo, Texas embody the best of both parent breeds, offering a delightful mix of charm and vitality.
At Lone Star Pups, the health of our puppies is the most important thing to us. Each Pomsky puppy from us undergoes comprehensive health checks to ensure they're in peak health when they join their new families. We underscore our commitment to their well-being with a 10-year health guarantee, reflecting our trust in the health of our adorable pups.
A few of our Pomsky Pups