Yorkie Chon Puppies For Sale Near Houston, TX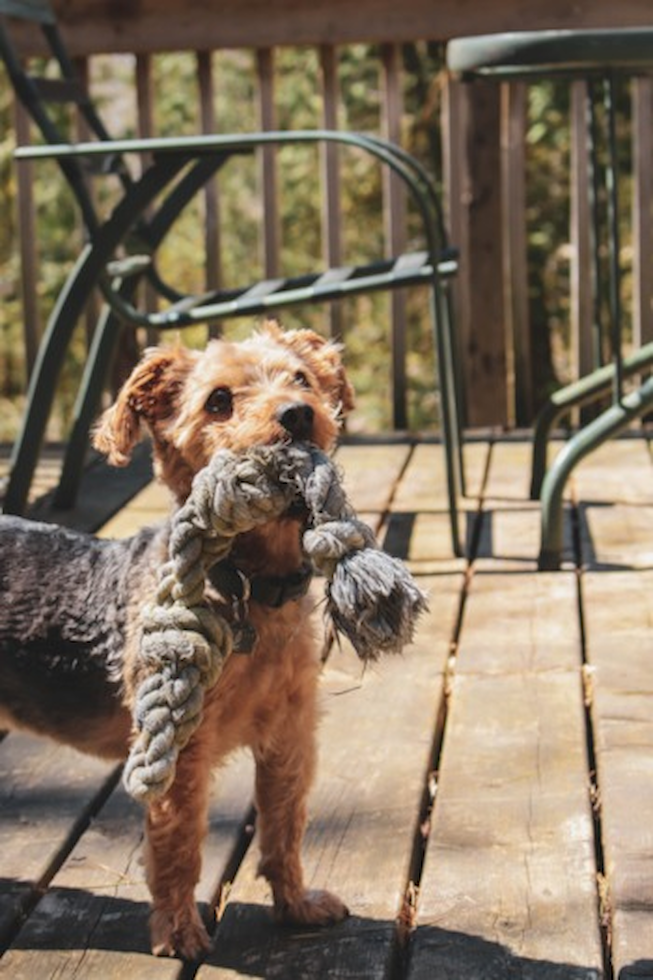 Yorkie Chon Puppies Delivered in Houston, Texas with Lone Star Pups
Welcome to Lone Star Pups, your dedicated partner for Yorkie Chon puppies in Houston, Texas. A delightful crossbreed of the Yorkshire Terrier and the Bichon Frise, Yorkie Chons are loved for their charming appearance, vibrant personalities, and the exceptional companionship they provide.
At Lone Star Pups, we shower our Yorkie Chon puppies with copious love and attention. Each of our puppies is nurtured in a warm, homely environment, enabling them to mature into sociable and well-adjusted pets, ready to become a treasured part of your family.
Yorkie Chons blend the Yorkshire Terrier's lively spirit and the Bichon Frise's friendly nature perfectly. Their small size, coupled with their adaptable and loving temperament, makes them a delightful fit for a variety of households, from energetic families to peaceful retirees.
Adhering to the strictest breeding standards, we at Lone Star Pups meticulously select the parents of our Yorkie Chon puppies based on their prime health and remarkable temperaments. This ensures our Yorkie Chon puppies for sale in Houston, Texas embody the best attributes of both parent breeds.
At Lone Star Pups, we place the health of our puppies at the forefront. Every Yorkie Chon puppy undergoes comprehensive health checks to ensure they're in peak condition when they join their forever homes. Our commitment to their well-being is further reflected in our 10-year health guarantee.
A few of our Yorkie Chon Pups