Mini Portidoodle Puppies For Sale Near Houston, TX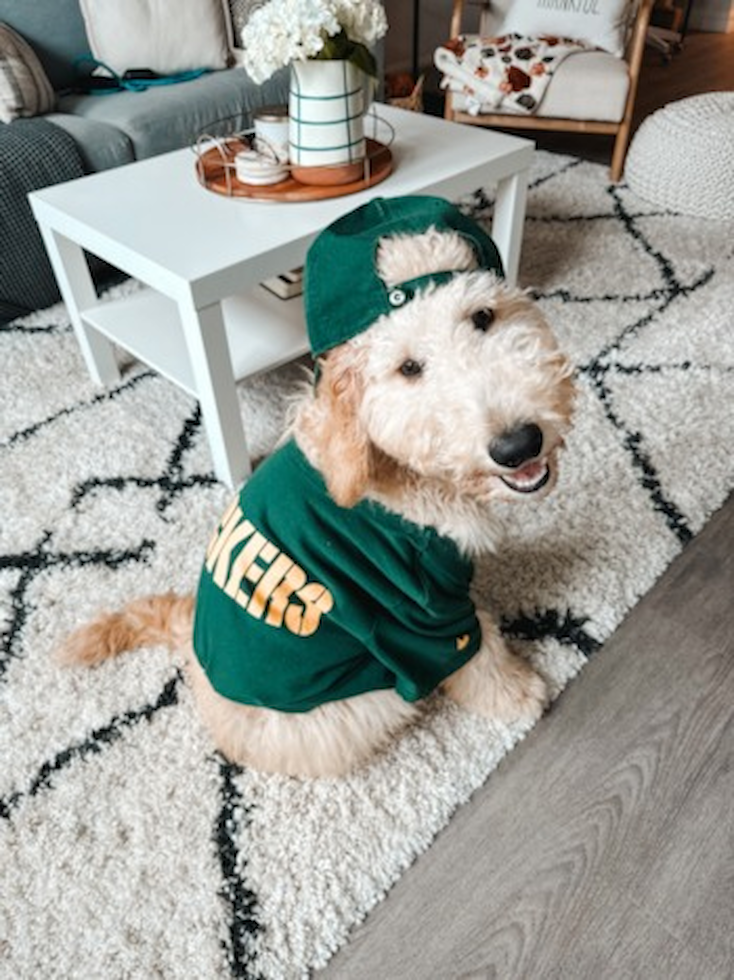 Mini Portidoodle Puppies For Sale Delivered in Houston, Texas with Lone Star Pups
Welcome to the captivating universe of Mini Portidoodles at Lone Star Pups, your reliable provider of Mini Portidoodle puppies in Houston, Texas. A delightful blend of the Portuguese Water Dog and Miniature Poodle, Mini Portidoodles are celebrated for their water-resistant coats, high-spirited personalities, and the exceptional companionship they offer.
At Lone Star Pups, we nurture our Mini Portidoodle puppies with unparalleled love and care, raising them in a stimulating, supportive environment where they can flourish. Each puppy is an integral part of our family, and we make sure to foster their growth into sociable and well-adjusted pets that are ready to spread joy in their forever homes.
Mini Portidoodles are a wonderful mix of the Portuguese Water Dog's adventurous and lively spirit with the Miniature Poodle's intellectual prowess and hypoallergenic coat. Their compact size and adaptable nature make them excellent companions for a wide range of households.
Adhering to the highest breeding standards, we at Lone Star Pups meticulously select the parents of our Mini Portidoodle puppies based on their robust health and pleasing personalities. This guarantees that our Mini Portidoodle puppies for sale in Houston, Texas carry the finest traits of both parent breeds.
At Lone Star Pups, the health of our puppies is what we care most about. Every Mini Portidoodle puppy undergoes extensive health checks, ensuring they're in peak health when they are ready to join their new families. Backing this dedication to health, we offer a 10-year health guarantee for our puppies.
A few of our Mini Portidoodle Pups