Mini Aussiedoodle Puppies For Sale Near El Paso, TX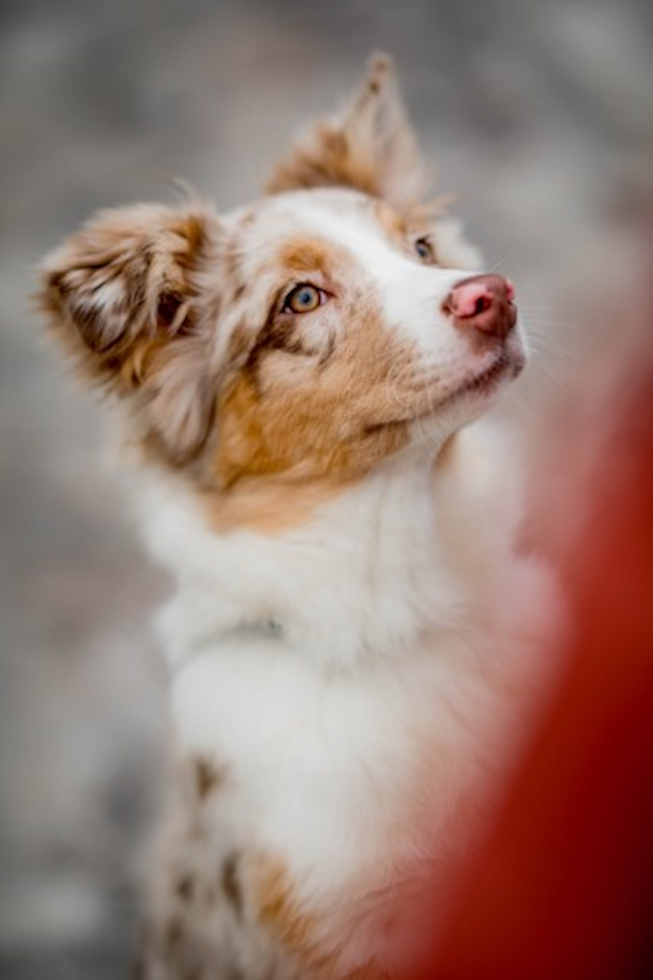 Mini Aussiedoodle Puppies For Sale Delivered in El Paso, Texas with Lone Star Pups
Welcome to Lone Star Pups, home to the most adorable Mini Aussiedoodle puppies in El Paso, Texas. A charming cross between the Mini Australian Shepherd and Miniature Poodle, Mini Aussiedoodles are known for their curly coats, energetic personalities, and a flair for family life.
At Lone Star Pups, we lovingly raise our Mini Aussiedoodle puppies in a warm, nurturing environment. Each of our puppies is a valued member of our family, ensuring they grow up to be sociable, well-adjusted pets ready to be a part of yours.
Mini Aussiedoodles embody the best traits of their parent breeds, combining the Miniature Australian Shepherd's loyalty and zest for life with the Miniature Poodle's intelligence and hypoallergenic coat. Their compact size and adaptable nature make them a perfect choice for a wide variety of homes.
We uphold the highest breeding standards at Lone Star Pups, choosing the parents of our Mini Aussiedoodle puppies based on their desirable temperament and spotless health records. This ensures that our Mini Aussiedoodle puppies for sale in El Paso, Texas are the epitome of this delightful crossbreed.
At Lone Star Pups, the health of our puppies is a top priority. Every Mini Aussiedoodle puppy undergoes a comprehensive health check, ensuring they're in optimal health when they arrive at their forever home. We back this commitment to health with a 10-year guarantee, demonstrating our faith in the health of our beautiful puppies.
If you're in El Paso, Texas, and on the hunt for a Mini Aussiedoodle puppy, Lone Star Pups is the place to visit. We offer more than just a pet; we provide a new family member who will bring joy, energy, and warmth into your home. Discover the world of Mini Aussiedoodles with us and welcome an adorable bundle of joy into your life.
A few of our Mini Aussiedoodle Pups