Boston Terrier Puppies For Sale Near Corpus Christi, TX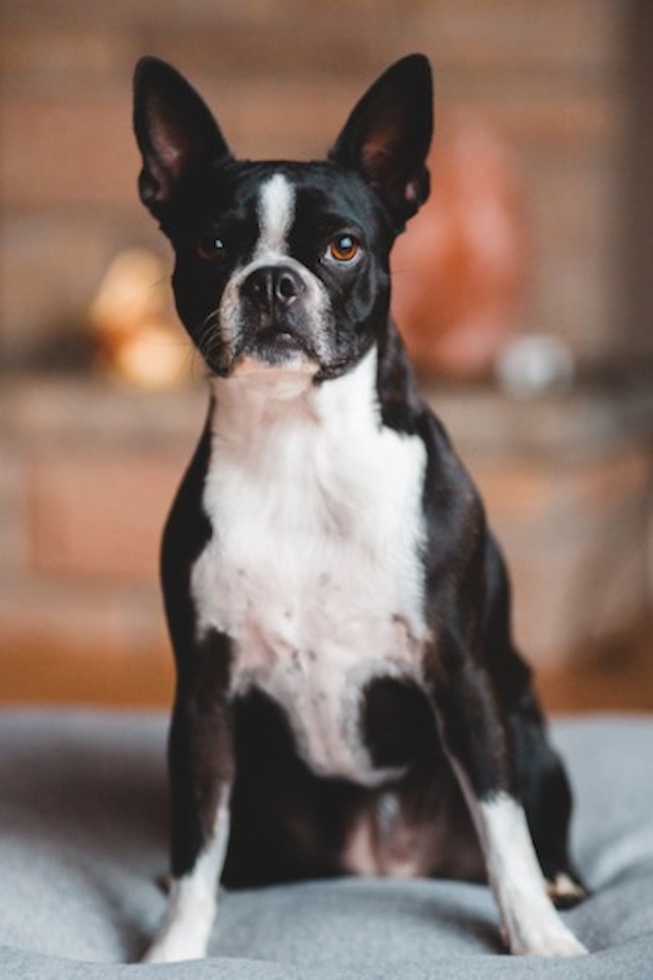 Boston Terrier Puppies Delivered in Corpus Christi, Texas with Lone Star Pups
Welcome to the delightful world of Boston Terriers at Lone Star Pups, your top destination for Boston Terrier puppies in Corpus Christi, Texas. Beloved for their friendly nature, tuxedo-like coat, and the exceptional companionship they offer, Boston Terriers have earned their nickname as "the American Gentleman" of dog breeds.
Boston Terriers embody a perfect balance of city-suitable size and an energetic spirit. Their compact build, paired with their warm-hearted and playful nature, makes them an ideal companion for various households, bringing a touch of Boston charm to every home they enter.
At Lone Star Pups, we uphold the strictest breeding standards. We meticulously select the parents of our Boston Terrier puppies based on their superior health, intelligence, and friendliness. This ensures our Boston Terrier puppies for sale in Corpus Christi, Texas showcase the best traits of the breed, providing a delightful mix of intelligence and character.
The health of our puppies is a priority at Lone Star Pups. Each Boston Terrier puppy undergoes comprehensive nose-to-tail health inspections to ensure they're in peak health when they transition from our care to their new forever-homes. To underscore our commitment to their well-being, we provide a 10-year health guarantee, standing confidently behind the health and quality of our puppies.
At Lone Star Pups, we also offer nationwide delivery, making sure your Boston Terrier can reach your home, irrespective of your location. We ensure a safe, secure, and comforting journey for your new family member.
A few of our Boston Terrier Pups